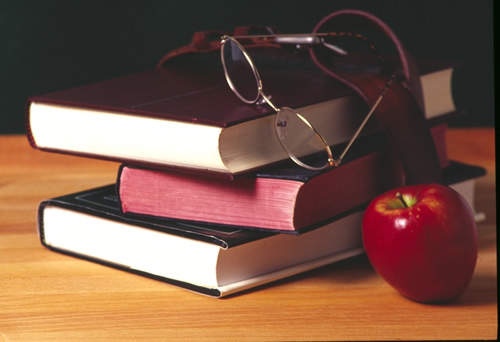 Subscribe to this Section
and receive E-alerts whenever
important updates are posted.Learn how »
SCHOLARSHIP LINKS
*Reminder*
NEVER pay for a scholarship or a scholarship list!!
These
scholarship applications have arrived and can be found in the scholarship drawer in the Counseling Office:
The Fraternal Order of the Eagles will have money available this year for their scholarship! They will be awarding a $4,000 scholarship to one Fairfield senior. The application can be found in the scholarship drawer in the Counseling Office, and the deadline is May 1, 2016.
The One Mountain Foundation Scholarship has updated their application. The new deadline is May 1, 2016, and the applications can be found in the scholarship drawer.
Walter D. Fohl Jr. Medical Education Loan Foundation is an interest free loan for seniors who are going to further their education in the medical field. Deadline is

April 20, 2016

.
_________________________________________________________________________________________________________
The Adams County Bar Association is sponsoring an essay contest on the topic "Miranda-more than Words" open to seniors as a way to celebrate Law Day on April 29, 2016. The first place essay will receive $2000, second place $1000 and four honorable mentions will receive $500 each. You must intend to go on to law school or enter a law-related career. The
deadline for the essay is
April 18, 2016.
Applications are located in the Counseling Office.
Fairfield Football Inc. will present two $500 scholarships to two previous athletes this year. Applicants must have participated in at least one season with Fairfield Youth Football or Cheer, participated in at least one PIAA sport during each of their high school years, and be accepted into a two or four year college, university, or trade/vocational school. Applications can be found in the Counseling Office, and the deadline to apply is

April 25, 2016.
The Fall 2016 scholarship foundation is open to students who will attend HACC after graduation. There are almost
200 scholarships available. Visit
hacc.edu/scholarships
or email
HACCScholarships@hacc.edu
.
The Aspiring Nurse Scholarship is open to all high school seniors who plan to pursue college education in nursing, including LPN / LVN, ADN and BSN programs. This is a $1000 scholarship and they are asking interested students
t
o
v
isit
www.nursingschoolsalmanac.com
and click in the banner on the right-hand side of the websites homepage. Here you will find detailed scholarship information and the official application form. The deadline to apply is June 30,
201
6
.
"Aspiring Animation Professional" Scholarship is a $1,000 scholarship that will be awarded to a senior who is interested in pursuing an animation career path at an accredited post-secondary school or college. Interested students can visit
thei
r
website,
http://www.animationcareerreview.com/
to find eligibility information along with the online application. The scholarship will be on the right side of the page and click on it. The deadline to apply is June 1, 2016.
The Slush Puppie Scholarship Essay application is here. It is open to high school seniors who plan to further their education at a college, university or certified trade school in the United States. This scholarship is not based on financial need, but solely on essay merit. Go to
www.slushpuppieplus.com
for more information and an application. The deadline to apply is April 29, 2016.
The Brian Rebert Scholarship is open to a graduating senior who has been diagnosed with a physical or learning disability and is going on to higher education. This scholarship is $200.00, and the deadline to apply is April 30, 2016. The application for this scholarship is also located in the scholarship drawer.
Seniors if you are going to attend the University of Pittsburgh next year the application period for the Nordenberg Leadership Scholars Program for Fall of 2016 has opened. For more information go to their website.
www.nordenbergscholars.pitt.edu
College bound seniors are encouraged to enter Metzger Wickersham's Road to Safety Scholarship Contest by submitting a creative project that sends a memorable message about the dangers of drunk driving and distracted driving. First place winner receives a $1,000 college scholarship. The deadline for all entries is Friday, May 6, 2016. Go to their website for an application:

arrivealivepa.com
____________________________________________________________________________________________________________
See Dr. Swope or Mrs. Balogh for more details.