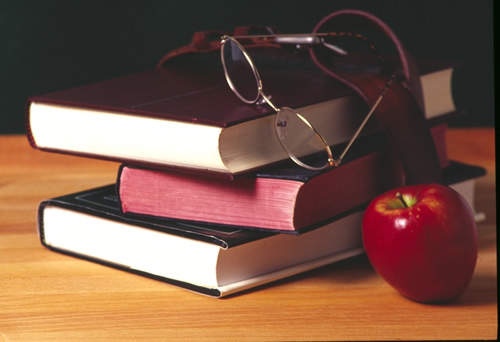 Subscribe to this Section
and receive E-alerts whenever
important updates are posted.Learn how »
*Reminder*
NEVER pay for a scholarship or a scholarship list!!
These
scholarship applications have arrived and can be found in the scholarship drawer in the Counseling Office:
_________________________________________________________________________________________________________
The Epilepsy Foundation of Western/Central PA has a scholarship program for students who have epilepsy or seizure disorder. This foundation is proud to offer eight scholarships totaling $10,000 this year. Please come to the Counseling Office for an application. The deadline to apply is March 17, 2017.
Seniors if college is on the horizon, you have the opportunity to receive scholarship funds from PSECU. To qualify for one of six scholarships awarded for up to $8,000, you must be a PSECU member by Saturday, December 31, 2016. The scholarship application deadline is February 28, 2017. You can download the application at
psecu.com/scholarships
or
pick up an application in the Counseling Office.
The Maguire Foundation has partnered with The Pennsylvania Society to create a scholarship to assist Pennsylvania high school seniors who plan to enroll in full-time undergraduate study at an accredited, non-proprietary four-year college or university which must be located within the Commonwealth of Pennsylvania for the entire 2017-2018 academic year. Awards are eligible for renewal for up to three years or until a bachelor's degree is earned, whichever occurs first (see awards section for full requirements).
The program is administered by Scholarship America, the nation's largest designer and manager of scholarship, tuition assistance and other education support programs for corporations, foundations, associations and individuals. Awards are granted without regard to race, color, creed, religion, sexual orientation, gender, disability or national origin.
Eligibility
Applicants to The Pennsylvania Society Scholarship Program with the Maguire Foundation must:
• Be current high school seniors at any Pennsylvania secondary school, including public, private and home schooled students.
• Plan to enroll in full-time undergraduate study at an accredited non-proprietary four-year college or university which must locatedwithin the Commonwealth of Pennsylvania for the entire 2017-2018 academic year.
• Have a minimum grade point average of 3.0 on a 4.0 scale (or its equivalent).
• Have been an active participant in community and/or extracurricular activities.
• Have demonstrated financial needs (a family adjusted gross income of $60,000 or less).
• Be able to submit a completed Applicant Appraisal from a school counselor, teacher, work supervisor or a community or religious leader.
Awards
If selected as a recipient, the student will receive an annual award of up to $8,000. Up to 25 awards will be granted in 2017. Awards can be used for tuition, fees, supplies, books, and room and board, but cannot exceed comprehensive school cost as reported by the College Board. Awards are renewable (at the same amount) up to three additional years or until a bachelor's degree is earned, whichever occurs first. Renewal is contingent on the basis of maintaining a cumulative grade point average of 3.0 on a 4.0 scale (or the equivalent), continued involvement in the community and continued enrollment in an eligible postsecondary institution in the Commonwealth of Pennsylvania. Eligibility for senior (fourth) year funding is dependent on meeting the criteria below:
Students attending four-year schools will be required to take a minimum of nine (9) credits in one or more of the following academic subjects by fall term of the junior year:
• Government/Political Science
• Civics
• United States History
Awards are for undergraduate study only.
This requirement will be tracked and students will be ineligible for the final year of scholarship payment if the requirement is not met.
Application Process
• Start by clicking Register to Apply at the bottom of this page. You will need to read and agree to a consent statement, supply a unique and valid email address, and create a username and password.
• Correspondence throughout the application process will be by email. Email messages will be sent to the username and email
address registered when you created your
account. Students failing to use a valid active email account that will accommodate bulk mail may not receive consideration. Be sure to add
pennsylvaniasociety@scholarshipamerica.org
to
your
contacts or address book and check your email regularly!
• Complete the application by entering data in the format described. Proper punctuation and standard capitalization (Jill Smith, 10 Main Street, Harrisburg, PA) must be used.
• During the application process, you may leave the site prior to submission by clicking on the Save and Log out link located on each application page. To return to the application, you must login using your username and password.
• Applications are evaluated on the information supplied. Therefore you should answer all questions as completely as possible.
• Applications and all required documents must be submitted electronically by the deadline in order for your application to be processed.
• Once all application requirements are satisfied, the Lock and Submit button will be available to you near the bottom of the Review Application page.
• Carefully review your application before clicking the Lock and Submit button. Once submitted, you will no longer have access to your application.
• It is recommended that you print a hard copy of your application for your records.
• You will receive an email acknowledgment of your submitted application.
Required Documents
As part of your application, you must upload the following documents to Scholarship America by November 1, 2016.
1. A current, complete transcript of grades. Grade reports are not accepted. Unofficial or online transcripts must display student name, school name, grades and credit hours for each course and term in which each course was taken.
2. A completed Applicant Appraisal Form (click to view and print the form).
Your application is not complete unless all required documents are submitted electronically.
Program Deadline
Your application must be submitted by
November 1, 2016
by 11:59 p.m. (Central Standard Time).
Scholarship recipients are selected on the basis of financial need, academic performance, demonstrated leadership and participation in school and community activities, including volunteer work, work experience, a statement of career goals and objectives, unusual personal or family circumstances, and an outside appraisal.
Fifty (50) semifinalists will be identified based on the selection criteria. When notified, semifinalists will be required to provide a copy of the their parents' or guardians' most recently filed IRS 1040 tax return.
Recipients must demonstrate financial need and have a family adjusted gross income of $60,000 or less.
Selection of recipients is made by Scholarship America. In no instance does any officer or employee of The Pennsylvania Society or The Maguire Foundation play a part in the selection. All applicants agree to accept the decision as final.
Notification
Applicants will be notified of the final decisions regarding scholarship selection in January. Not all applicants to the program will be selected as recipients.
Payment of Scholarships
Scholarship America processes scholarship payments on behalf of The Pennsylvania Society and the Maguire Foundation. Payments are made in equal installments on August 1 and December 30.
Obligations
Recipients have no obligation to The Pennsylvania Society or The Maguire Foundation. They are, however, required to notify Scholarship America of any changes in address, school enrollment, or other relevant information and to send a complete transcript when requested.
Revisions
The Pennsylvania Society and The Maguire Foundation reserve the right to review the conditions and procedures of this scholarship program and to make changes at any time including termination of the program.
Call: 1-507-931-1682 and ask for The Pennsylvania Society Scholarship Program with the Maguire Foundation.
The Central Pennsylvania Chapter of the Women's Transportation Seminar (WTS) has scholarships open to female senior students considering a career in transportation. Transportation careers can include: Engineers, Economists, Public Relations, Air Traffic Controllers, Finance, Wildlife Specialists and many more. Directions and applications are available for download on the WTS Central PA Website scholarship page.
http://www.wtsinternational.org/centralpennsylvania/scholarships/
The deadline to apply is

November 18, 2016

.
Apply to become a Burger King Scholar! High school seniors, Burger King employees, their dependent children, and spouses can apply to receive up to $50,000 in scholarship awards for the 2016-2017 school year! High school seniors must have a cumulative GPA of 2.5 on a 4.0 scale to be eligible. Go to their website for more information and to apply:
www.bkmclamorefoundation.org/WhatWeDo/ScholarsProgram
The deadline to apply is December 15, 2016.
____________________________________________________________________________________________________________
See Dr. Swope or Mrs. Balogh for more details.