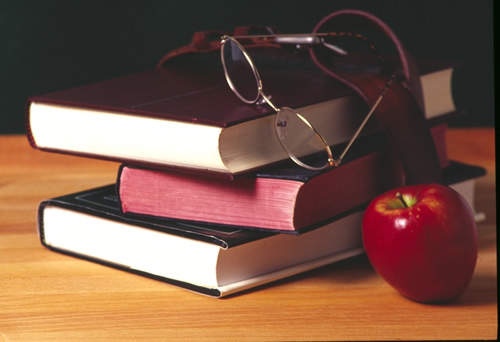 SCHOLARSHIP LINKS
*Reminder*
NEVER pay for a scholarship or a scholarship list!!
These scholarship applications have arrived and can be found in the scholarship drawer in the Counseling Office
:
Omega Chapter-Delta Kappa Gamma Society - for a female senior pursuing a career in education
Conewago Enterprises, Inc. - for a senior majoring in Accounting, Architecture or Business Management and Engineering
Snowmobile Club of Adams County - for students pursuing any 2 or 4 year degree, majoring in some form of carpentry, engineering, and/or civil service work.
Buick Achievers Scholarship Program - for students who plan to major in a field of study that focuses on engineering, technology, design or business, with an interest in the automotive industry.
Charles Kidder Scholarship - for seniors who are employed or have a sibling, parent or grandparent employed by Hanover Area Management Association. This is a $1,500 scholarship and the deadline is March 20, 2015.
_____________________________________________________________________________________________________________
Pittsburgh Technical Institute offers high school seniors who are active in student organizations such as FBLA, FCCLA, NHS, and Student Government by awarding PTI partial tuition scholarships valued up to $6,000. For award amounts, application information, and deadlines, please refer to the scholarship information listed on
www.pti.edu
.
You must apply before the March 6, 2015 deadline
.
The Central Pennsylvania Chapter of the Women's Transportation Seminar (WTS) has scholarships open to female students considering a career in Transportation. Transportation careers can include, Engineers, Economists, Public Relations, Air Traffic Controllers, Finance, Wildlife Specialists and many more. Directions and applications are available for download on the WTS Central PA website scholarship page:

http://www.wtsinternational.org/centralpennsylvania/scholarships/
Seniors if college is on the horizon, you have the opportunity to receive scholarship funds from PSECU. To qualify for one of the six
scholarships awarded for up to $8,000, you must be a PSECU member by Wednesday, December 31, 2014.The deadline for applying is February 27, 2015. For more information, check out their website

psecu.com .
The Epilepsy Foundation of Western/Central PA has a scholarship program for students who have epilepsy or seizure disorder. This foundation is proud to offer eight scholarships this year. To learn more about the criteria and get the application, check out their website:

www.efwp.org

. The deadline is March 15, 2015.
If you have been accepted and plan to attend Millersville University, there is a scholarship available from the Clarence Schock Foundation. The deadline is February 27, 2015. Applications are located in the yellow folder in the Counseling Office.
Seniors interested in going to Empire Beauty School, there is a $1,000 scholarship available for one graduating senior attending Empire Beauty School to pursue a career in cosmetology. For more information visit their website at:

www.empire.edu

The deadline is May 1, 2015.
The Good Samaritan Masonic Lodge No. 336 has a new scholarship application and deadline of 4/1/2015. This scholarship will be presented to an applicant planning further education. This scholarship is open to students with any worthy career goal and is designed to reward and further encourage an interest in the Liberal Arts. It is not limited to students who plan to concentrate their studies in the Liberal Arts. The new scholarship application is located in the scholarship drawer in the Counseling Office.
The Big 33 Scholarship Program will have scholarship applications ready on th
eir
website
www.big33.org
starting January 5,
2015. Big 33 scholarships provide financial assistance to high school seniors who exhibit excellence in a well-rounded educational and extracurricular program. Deadline for students to apply is February 27, 2015.
"Aspiring Fashion Professional" Scholarship is a $1,000 scholarship that will be awarded to students who are interested in pursuing a fashion degree at an accredited post-secondary school or college. Interested students can visit this link
http://www.fashion.schools.org/
and find the scholarship located at the bottom of the page. The deadline is June 1, 2015.
"Aspiring Animation Professional" Scholarship is a $1,000 scholarship that will be awarded to a senior who is interested in pursuing an animation career path at an accredited post-secondary school or college. If you are interested visit their website:
htt
p

://
www.animationcareerreview.com/
to find eligibility information along with the online application. The deadline is June 1, 2015
.
Lebanon Valley College offers numerous scholarships to seniors who will be attending in the Fall of 2015. If you would like more information on these scholarships, see Mrs. Balogh in the Counseling Office.
High school seniors whose parents receive electricity from Adams Electric Cooperative are eligible for a $1,000 continuing education scholarship. All applications are web-based, either through Adams Electric or Dollars for Scholars. To apply, locate your school in the list at

www.adamsec.coop/node/52

and follow the instructions provided. Applications must be submitted between January 1 and March 13, 2015.
ATTENTION JUNIORS! Apply online for the 2015 Hamilton Award. Winners are enrolled in the Hamilton Leaders Academy and receive: A $500 cash scholarship, leadership training, college application assistance, scholarship and financial aid search assistance and internship and mentorship opportunities. The Hamilton Leaders Academy is a three-year, no student cost program that helps students gain acceptance to college and transition successfully to university life and the work force. For more information and to apply visit their website:
www.hamiltonfriends.org/apply
The deadline is March 4, 2015.
Each year the PA Association of Educational Office Professionals (PAEOP) offers the Hermine Solt Student Scholarship which is a $500 scholarship for a Pennsylvania High School senior who is pursuing higher education in a business-related field (secretarial, office technology, accounting, and business education). Complete details including criteria, guidelines, and scholarship application can be found at the PAEOP'S website: http:www.paeop.com Deadline is March 1, 2015.
A wide array of

local scholarship applications
are available in the High School Counseling office. There are scholarships offered for students who are planning to attend trade/business/technical schools and for students who are not particularly academically minded. Deadlines occur throughout the year.
See Mrs. Swope or Mrs. Balogh for more details.