+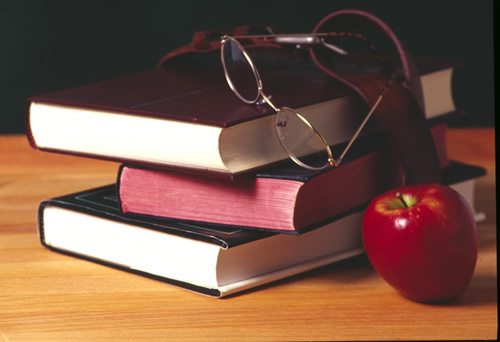 Subscribe to this Section
and receive E-alerts whenever
important updates are posted.Learn how »
*Reminder*
NEVER pay for a scholarship or a scholarship list!!
These
scholarship applications have arrived and can be found in the scholarship drawer in the Counseling Offic
e
:
The deadline for The Richard E. Straup Memorial Scholarship has been extended. This $1,000 scholarship is for a student going into any two year program after high school. The new deadline to apply is Monday, May 15th.
Wolf Family Charitable Trust is a one-year scholarship in the amount of $4,250 awarded to a student enrolling in the Mechatronics program at HACC.

Mechatronics combines electronic, mechanical, computer and control skills, there are lots of available, good-paying jobs in schools, hospitals, manufacturing and production facilities. Jobs include robot installation and maintenance, automation equipment installation, troubleshooting and maintenance and PLC programming. A student from Fairfield will be selected first but this is open to other schools if a qualified applicant is not available from Fairfield. At this time no one has applied for this scholarship. To apply you need to go through Dollars for Scholars at
www.adamscountydfs.org
Dollars for Scholars Scholarships will go live on January 2, 2017. Go to their website for a list of scholarships available to Fairfield students and to apply.
www.adamscountydfs.org
Omega Chapter Delta Kappa Gamma Society is a $750 award for a female senior pursuing a career in education.
Walter D. Fohl, Jr. Medical Education Loan Foundation is an interest free loan for a senior who will be majoring in the medical field.
The One Mountain Foundation Scholarship has updated their application and has a new name The Mason Dixon Scholarship. They will be giving four $500 scholarships to seniors pursuing a career requiring college, business, trade or technical education beyond Grade 12.
The Gettysburg Hospital Auxiliary offers a scholarship of up to $5,000 available to any senior who wants to pursue studies in nursing/allied health leading to a degree or certificate. The scholarship recipient must be accepted to an accredited college, institution or hospital school of nursing at the time the award is made. The deadline to apply is April 19th.
Fairfield Football Inc. will present a $500 scholarship to one female and one male athlete. Applicants must have participated in at least one season with Fairfield Youth Football or Cheer, participated in at least one PIAA sport during each of their high school years, and be accepted into a two or four year college, university or trade/vocational school. The deadline to apply is April 15th.
_____________________________________________________________________________________________________________
The Lawyers at Groth & Associates are proud to offer a generous $1000 scholarship for any seniors who qualify. To qualify for this scholarship you must have a G.P.A. of 3.0 or better, and write an essay about difficulties or hardships you have had to personally overcome. The deadline for application submissions is July 31, 2017. To apply go to their website:
http://www.grothlaw.com/scholarship/
The Elizabeth Ferciot Roby Art Scholarship is for a senior pursuing post-secondary education at a school, college or university in the field of art, preferably studio art, but other forms of art such as photography, sculpture or pottery may be considered. This scholarship is $500 and the deadline to apply is April 14, 2017. Applications can be found in the Counseling Office.
The Delta Kappa Gamma International is a professional organization for key women educators that sponsors a scholarship to a graduating female high school student who is going to pursue a degree in education. This is a $500 award and the deadline to apply is April 20, 2017. Applications are located in the Counseling Office.
Nursing School Almanac Scholarship is a $1,000 award to an aspiring nurse who best demonstrates academic excellence, particularly in science and mathematics, and has a passion for the nursing profession and the overall field of health care. The deadline is June 30, 2017. Interested students can go to their website for the scholarship application:
www.nursingschoolsalmanac.com
The Biglerville Garden Club is pleased to announce the availability of two $500 scholarships this year. The Olivia Carey Scholarship and The Angela Nadeau Scholarship. Seniors must have good academic standing, community service, club activities, participation in extra-curricular activities and financial need. The application is located in the Counseling Office and you only need one to apply for both scholarships. The deadline is April 15, 2017.
College bound seniors are encouraged to enter Metzger Wickersham's Road to Safety Scholarship Contest by submitting a creative project that highlights the dangers of distracted driving and/or drunk driving. First place winner receives $1,000 , second place $750 and third place $500. The deadline for all entries is May 5, 2017. Go to their website: www.arrivealivepa.com for more information and an application.
The Horatio Alger Career & Technical Scholarship application is available online. The Association seeks to assist students who have demonstrated integrity, perseverance in overcoming adversity, and strength of character: have financial need, and are committed to pursue a career or technical certificate/degree. Please go to their website for more information and the application. application.horatioalger.org
____________________________________________________________________________________________________________
See Mrs. Balogh for more details.